Bunny and I arrived at the hotel around 6:00 pm. I was planning on calling Bob, our D&D DM to see where he was, but while Bunny was checking us in, I followed the various signs for SleuthCon and found Bob already set up for our weekly D&D game in one of the conference rooms. He'd even gone so far as to set up a projection screen so that some of the early arrivals for SleuthCon could watch our D&D for the evening.
So I checked in with Bob, and Bunny checked in with the Front Desk. We then found our room, unloaded the car, and then headed back to the conference room to partake of some D&D action.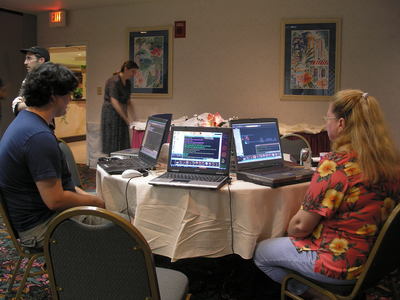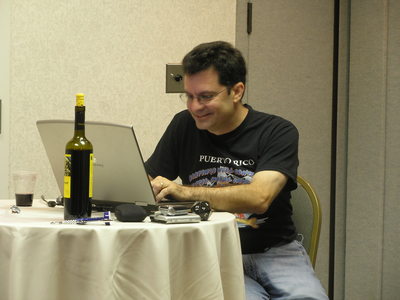 The only exception to my "non-chain restaurant" rule was tonight, as Bob ordered multiple pies from Pizza Hut. This was the only chain-restaurant food Bunny and I ate during the trip.