So, the bathroom in our suite at The Bromfield Inn. The only time I've seen as large a bathroom was at the house of John the paper millionaire of a dotcom. The entrance: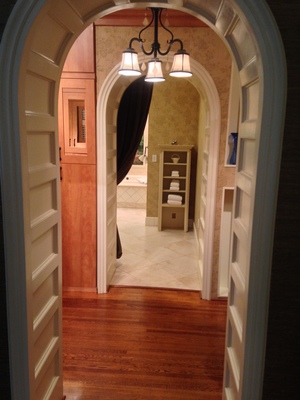 Okay, it's the entrance to the changing rooms and then the bathroom. What you can't see is just how large it is.
Here's the vanity from the entry: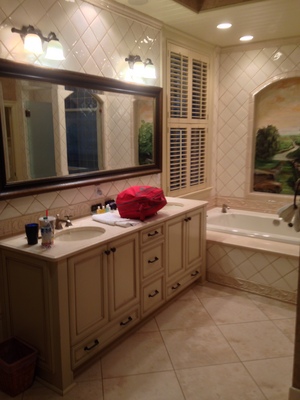 And the reverse shot, with me standing in the bathtub in an attempt to get back far enough to get a picture:
And because I've yet to fit it all in, the bathtub: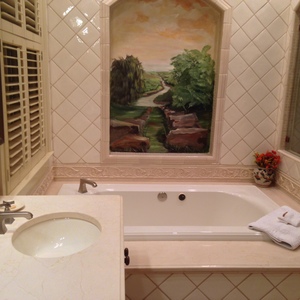 But in addition to the his-and-her vanity, the bathtub built for two, and the makeup desk, we have the shower and watercloset!
And again, I have to stand in the bathtub to get this shot of the shower. I think it's mandatory for bed-and-breakfasts here in Brevard to have multiple shower heads. I'm not complaining; neither is Bunny.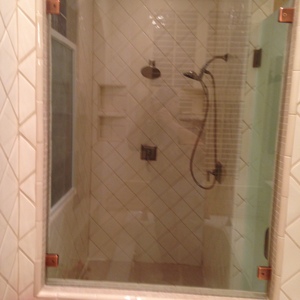 And finally, we have the water closet with a piece of equipment I've only heard of and until now, have never actually seen one: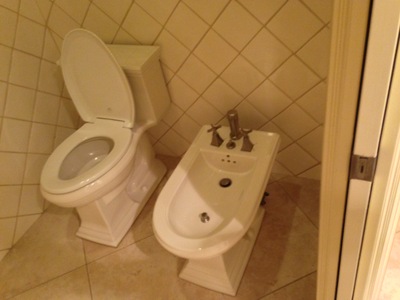 A bidet!
I did not realize just how high that shoots water. Just letting you know.
And that ends our tour of the cavernous bathroom in our suite.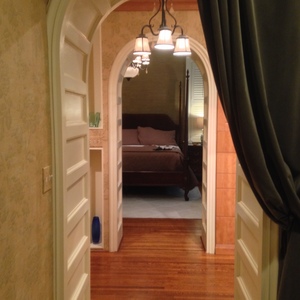 Seriously, the bathroom is about the size of our family room back at Chez Boca. It may even have its own area code. I may have to ask about that …
Update on Friday, November 4th, 2022