As we were driving around, it looked like an interesting place. So we stopped by Mud Daubber's of Brevard. On the outside, it's a ramshackle building that looks like a stiff breeze would knock it over. On the inside is an incredible collection of pottery, all made locally.
One piece caught my eye—a plate: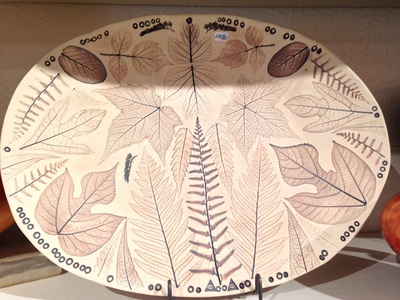 The level of detail is incredible and upon asking, I learned that the artist pressed real leaves into the clay before firing. The leaves burn away, leaving an impression that is then enhanced, giving it this beautiful 19TH Century illustrative look.
It's just an incredible piece of work.