What I thought was going to be a very simple operation of "take the old video card out, put the new video card in and we're good to go" wasn't. And as typical of when one problem leads to another problem which leads to yet another problem, I get very focused while at the same time I get extremely angry. As the issues pile up, as I'm reading scores of web pages with conflicting information (that is, when they have an answer out of the hundreds of pages checked) and I'm building up this huge fragile structure in my mind of everything I've tried, what I've yet to try, and futher questions to answer—
"What would you like for lunch?"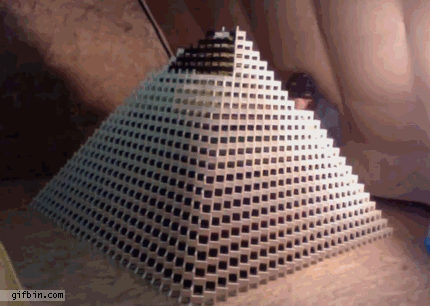 And it collapses like a house of cards, leaving me to start all over again.
I'll admit, it can be hard to distinguish between this and "very focused while working in a program" just prior to the house of cards collapse, but my response in the former is a primal scream while the my reponse to the later requires scraping me off the ceiling.
Bunny has learned to live with it.