It's political season. Not to be confused with deer season (or rabbit season, or duck season or even gator season, much to the dismay of many). And it's the second Tuesday of November on an even year, so it's also Federal political season.
Lovely.
The sun was out, the weather was cool (for Florida, which means the asphalt is only slightly soft from the heat) and as usual, I walked to the polling station. It wasn't crowded at all and it only took a few moments to fill out the ballot.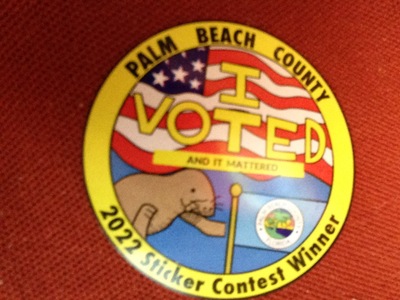 And while this should mean I no longer get SMS from politicians slinging mud at each other, there are still a few days of dire SMS warnings about the end of the world.
Sigh.