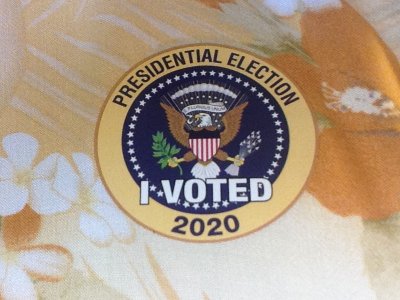 So.
The 2020 Presidential Election is over, at least for me. What ever happens, happens, and I'm going to avoid all news for the next day or so just to preserve what's left of my sanity.
And like last time, I (along with Bunny) walked to the polling station, and despite it being the most crowded I've seen, we didn't have to wait to vote. We were in and out in under ten minutes.
I just hope that whoever wins, wins by a landslide.