So there's this, embedded into the wall: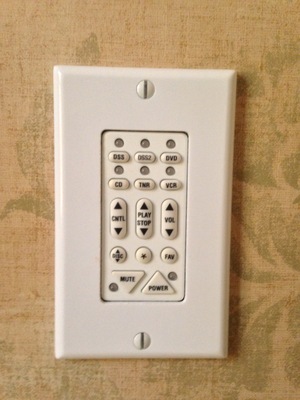 It can't be a remote, since it's not … um … remotable. It's part of the wall. Evern weirder, it's in the bathroom!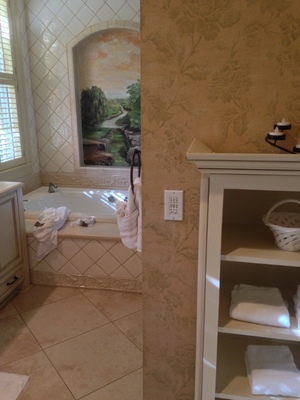 It might make sense if it had options like "water temperature" and "shower" or "bidet" but no, it's looks like it would control a media center that doesn't seem to exist anywhere in the suite. I asked the owner about it, and even she was clueless. Oh wait! This is an older house … could there possibly be a hidden room?
Update on Friday, November 4th, 2022