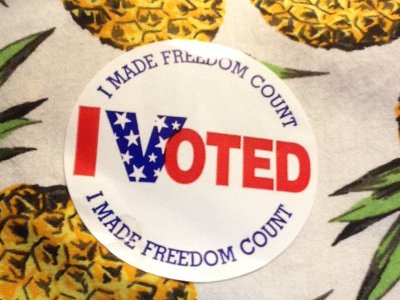 So today was the Florida Primary Election Day. Given that my polling station is just a few blocks away fom Chez Boca, I decided to walk. Less to save fuel and more to just get out of the house for something other than food. Well, that, and to see what the protocol might be for the general election in November in these pandemic times. The walk there wasn't bad,
It was not crowded at all. There were a total of seven people at the polling station—five people staffing the station, and two voting (and I'm including myself in that count of two). It was pretty much the same as every other time I voted, with the exception of mask wearing, and keeping the pen used to mark the ballot.
I'm registered as an independent voter, so the ballot wasn't that large for me. Seven races, one supervisor of Elections, three judges, one school board district and two parks and recreation elections! I didn't even know those were a thing!