Bunny and I went to Dad's storage unit for the first time to deal with that since his death. We're both a bit flummoxed about dealing with this golf club collection: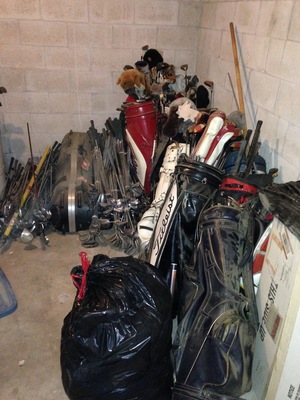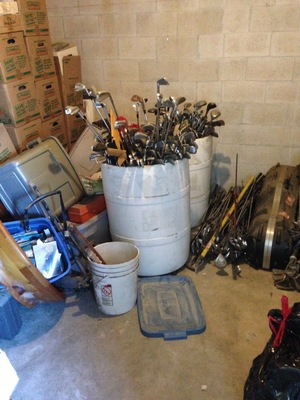 If anyone wants golf clubs, or a golf bag, let us know. We have plenty to go around.
Meanwhile, we picked out several boxes full of papers. There's Dad's car to deal with and with an expired California registration, and an expired California license plate (he was only here two years you know—you don't want to rush these things), that will be … interesting … to deal with.
Sigh.