Bunny managed to get a picture of the house across the street before yesterday's training exercise: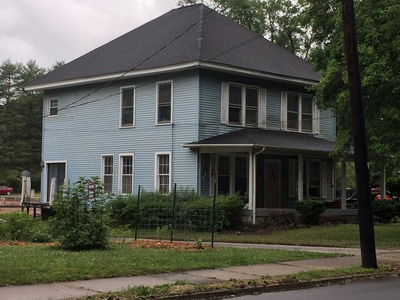 Photo by Bunny
And the house as it "stands" today (pun intended):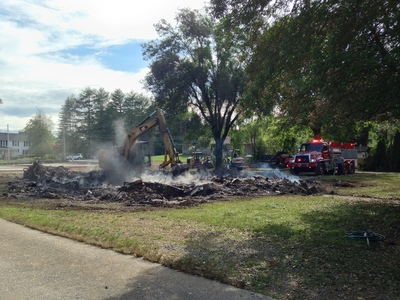 We're told it should all be gone by Saturday. We'll see.
---
You can't throw a stone around here without hitting a church. As a result, some of them have a very unique design: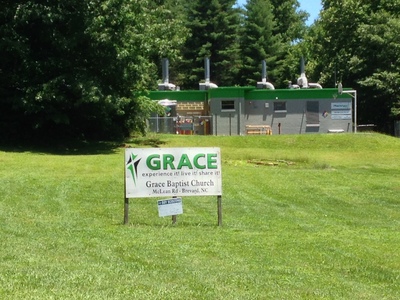 It's either a very daring design, or they'll turn anything into a church around here.