From the "So Obvious It's Obvious Department," comes this lovely piece of email from OnStar:
From

"OnStar Member Services" <

XXXXXXXXXXXXXXXX

.onstar.com>

To

<sean@conman.org>

Subject

A hurricane is on the way. OnStar Crisis Assist can help

Date

Thu, 07 Sep 2017 13:02:07 -0600

…

Hurricane Irma is coming your way. OnStar Crisis Assist can help keep you safe.

…

Please be advised that a hurricane is heading your way …
My initial thought was, no XXXX, but it's clear that OnStar is trying to say they can help us to survive Hurricane Irma (it's mainly "we can help you travel safely out of the area"). I think what I found most egregious about this email is the subject line, "A hurricane is on the way." Perhaps a better subject line would have been "Let OnStar help protect you and your family durring the hurricane." Because if you haven't heard there's a hurricane coming to town, you are either a misanthropic hermit living the middle of a Florida swamp, or in a coma for the past two weeks.
But it's nice to know that OnStar cares enough to send an email, though.
---
Bunny and I are preparing Chez Boca for our most unwelcome guest, Hurricane Irma. It looks like Mother Nature is really giving it to the US right up the ol' Florida.
Ouch.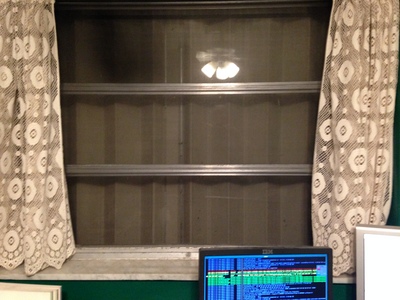 We've good our food, water, batteries and other supplies already laid in. We've got most of the shutters in place. The only ones left are the large sliding glass doors on the back porch and we'll be doing those tomorrow. As well as bringing in items from the back porch inside.
Chez Boca itself is concrete construction so it should weather the storm. I'm not particularly worried about the storm per se, but the loss of power after the hurricane passes.
That's going to suck!