Now that I'm rested and my computers are back up and running, I can post the few remaining pictures I would have liked to post but was unable to.
First up, when I mentioned parking right in front of the theater, I really meant it: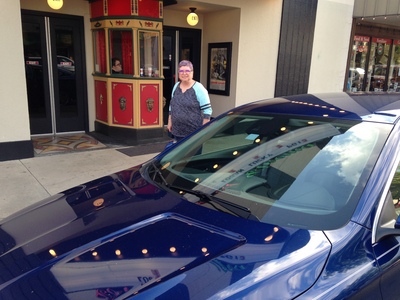 I also mentioned that 12 Bones was located among graffiti filled buildings.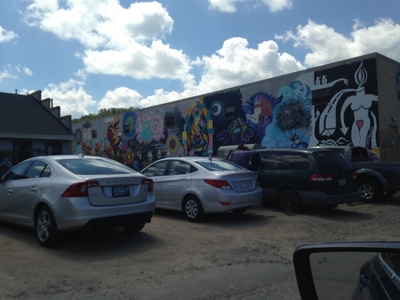 Then there was the trip to the WNC Farmer's Market, which not only had a scary honey bee mascot: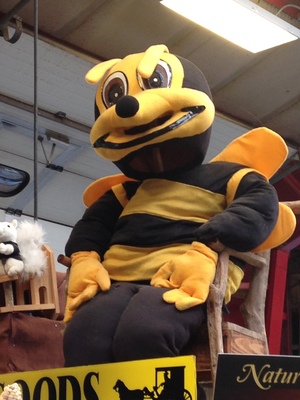 but also Christmas decorations: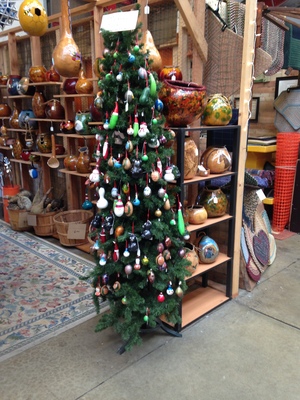 For nothing says "Chrismtas" like a hot August day.
And finally, I'm glad to see that Yorick finally got around to it.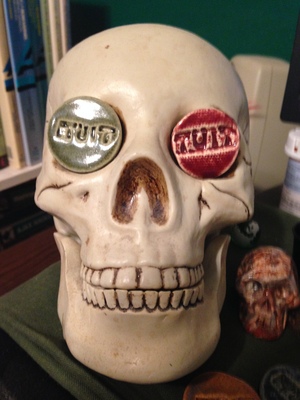 Or two.