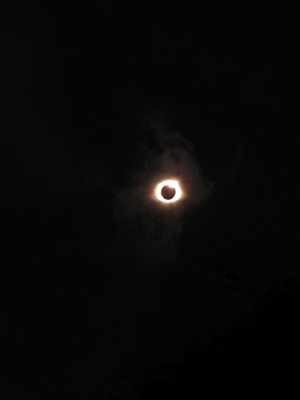 "Sean! Come quick! Look! Shadow bands!"
And sure enough, wriggling over the porch of the Red House Inn were shadow bands. Unfortunately, I was not able to capture a video of them—they did not last long at all.
And then—TOTAL ECLIPSE!
It looked like a hole in the sky. What an incredible sight. We could hear the cheers from downtown Brevard.
And like that, it was over. The sun is waxing, the temperature is rising, and the alien white squirrels are gone.