A real-estate-rich, thin-skinned, temperamental, yet charismatic celebrity who runs a tell-it-like-it-is political campaign attacking corrupt elites and promising a better life for the common man is accused of being unfit to serve, but after slogging through a mud-slinging campaign, complicated by sex scandals and an electoral college kerfuffle, he shocks the establishment and thrills his supporters by thrashing his more-experienced opponent and winning the ultimate prize—the highest office in the land.

Introducing the President of the United States. . . Andrew Jackson?

Via Instapundit, Is Donald Trump a Modern-Day Andrew Jackson? | Observer
This is an interesting comparison between two US Presidents (technically, a former US President and a US Presidential Elect). Five promises of Jackson that mirror what Trump promised are covered and it shows we could be in for some fun.
Now the real question is—does Trump follow Jacksonian diplomacy?
Mead goes on to explain the political tradition that underlies this ferocity, which he names after President Andrew Jackson. Jacksonians, Mead argues, view America as a country that just wants to be left alone. They have little interest in the "Hamiltonian" project of prying other countries open to American commerce or the "Wilsonian" project of spreading democracy and liberty across the globe. But when attacked, especially by what they consider dishonorable foes, Jacksonians believe that "wars must be fought with all available force. The use of limited force is deeply repugnant."

Donald Trump and America's Jacksonian Tradition - The Atlantic
Fun times indeed.
---
In other words, Yahoo became a Wall Street mutual fund who inexplicably also offered web mail and cat videos.
I just wanted to quote that one line.
---
So I'm watching some videos on YouTube when a commercial for Orchard Supply and Hardware pops up.
Hey, I recognize that voice! I think.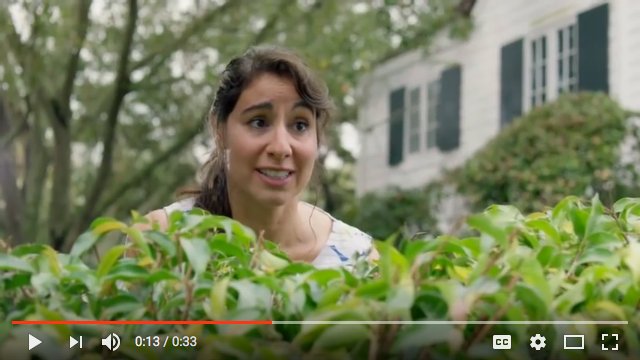 Hey! I think, I recognize her face! I went to high school with her!
That's not something that happens too often. And it's nice to know that Laura has had success with her Thespian skills.