Bunny and I are in Charlotte when we come across this guy busking downtown: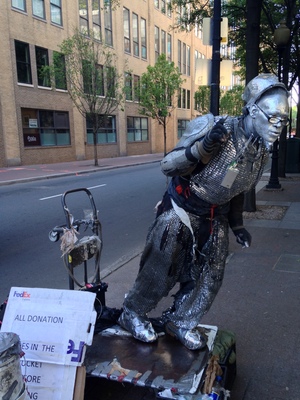 Although he was dancing rather than playing an instrument, so I'm not sure if this is actually busking or not.
It's extreme, whatever it is.
---
Bunny and I ducked into the Ritz-Carlton in downtown Charlotte for a few minutes. Inside, I saw this very abstract, and very large, chess set: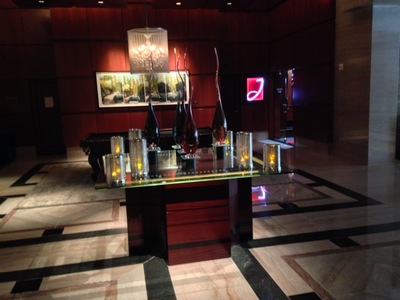 I found it nice, but it's one of those things where if you have to ask how much it is, you certainly can't afford it.
---
Bunny and I were in Charlotte for Alton Brown's Eat Your Science Tour. He wasn't getting any closer to Florida for this tour and Charlotte isn't that far from Brevard (Orlando is farther from Chez Boca than Charlotte is from Brevard).
If anything, this show was better than his previous tour even if in this show he didn't make a pizza in 60 seconds or ice cream in ten seconds. Just two things to keep in mind when seeing this show:
Be on time or you will be viciously mocked by Alton Brown himself;
Even if you don't like bacon, you will like bacon or you will be viciously mocked by Alton Brown, even if you are a fourteen year old girl.
Although, if you are late, just give Alton some whiskey and he'll forgive you.
Again, if you are a fan of Good Eats or of Alton Brown himself, it's worth seeing the show.