Sigh.
It just really isn't my day.
I came across the USB Typewriter (link via Hacker News) and I was planning on this nice post where I talk about the USB keyboard and this image I took twenty-four years (ouch) ago: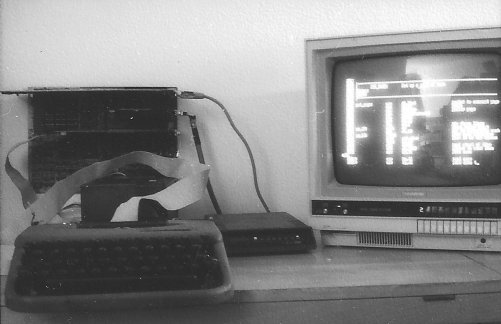 and how I still have the typewriter in question, only to find out I blogged about the USB Typewriter 3½ years ago (via Hacker News no less!).
On the plus side, it appears they're now selling conversion kits, but sadly, my typewriter (a Smith-Corona SkyRiter) is not compatible with the kit.
Sob.