The USBTypewriter™ is a new and groundbreaking innovation in the field of obsolescence. Lovers of the look, feel, and quality of old fashioned manual typewriters can now use them as keyboards for any USB-capable computer, such as a PC, Mac, or even iPad!
Via Hacker News, USB Typewriter
Wow! What a neat idea! As if my IBM Model M keyboards aren't loud enough, imagine the "clackity-clack-clack" I can get from my old typewriter: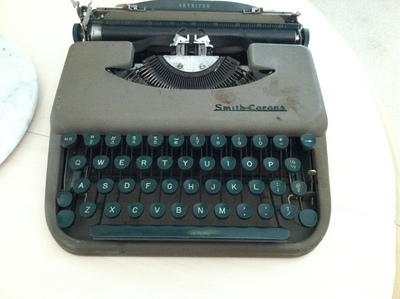 Intellectual challenge on the one hand … people within 50′ of me wanting to silence me on the other hand.