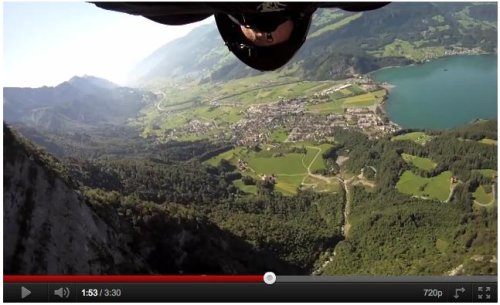 (YouTube video via Michael Duff)
Hmm … he's just standing around on the side of a mountain, what's he going to—oh, he's going to jump off! Okay …
Ah, he's imitating a flying squirrel … that's neat—Whoa! That was pretty cool! Oh, now some footage from … another … angle … um … isn't he pretty low HOLY XXXX that was close!
Okay … he's still flying … how's he going to land?
Yes, you have to watch this. In HD, full screen if you can. It's simply amazing what he does, which proves that you don't even need to jump out of a perfectly good airplane to show people how crazy you are.