I managed to get through my presentation about "Project: DoogieHowser" although my presentation was a bit shorter than I expected it to be. But it appeared to go well with the audience.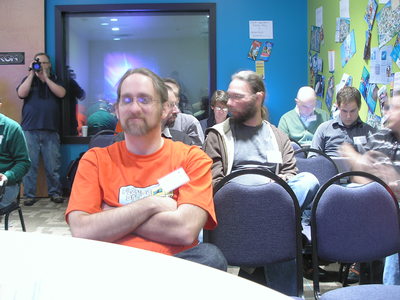 Smirk has been recording all the sessions with the goal of putting up the videos at Drupal Maestro (where you'll be able to see my presentation, but not from my perspective).
And if that wasn't bad enough, I volunteered to do yet another presentation, this time about Git, since there was an open session and one of the suggestions for a topic was git. Since I use git, I figured I could do a quick rundown on how to use it.