Bunny recently found some unexposed rolls of 35mm film, and tonight I decided to test a roll (it's rather old film) on trying to photograph some lightning.
The last time I tried photographing lightning I had a difficult time with the digital camera. I couldn't just keep the shutter open until I saw lightning because the digital camera (at the time, and even the one I have now) just doesn't work that way. I had to time the lightning, plus take into account the inherent delay when taking the picture.
But with my 35mm camera? I have a shutter release cable, which I can use to keep the shutter open as long as I like (makes it trivial for very long exposures). So it's just a matter of opening the shutter, and waiting for some lightning, then closing the shutter. The only down side is I have to wait until the film is developed to see how well I did.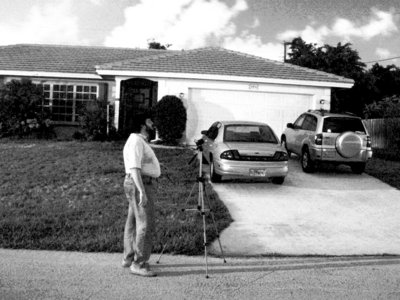 And yes, this particular photo was taken at night, with my digital camera (the camera in front of me is my 35mm camera), with the contrast and brightness adjusted so you can actually see the image.
No really, it was dark out there.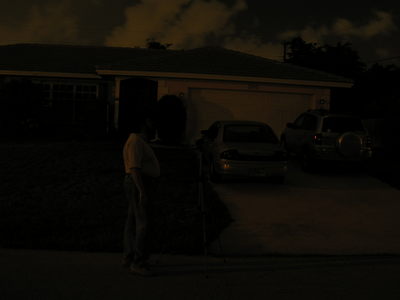 See?