The Luna Sea Motel isn't quite as bad as I made it out to be. Sure, the outside color is hideous (at least to me) and the wireless network is more of a signal-less network but over all, it was one of the nicer hotels I've stayed in recently. It wasn't undergoing renovations, and we switch rooms three times.
But what really impressed me about the Luna Sea Motel was the bathroom.
It was a very nice bathroom, and one of the nicest details was the shower curtain rod.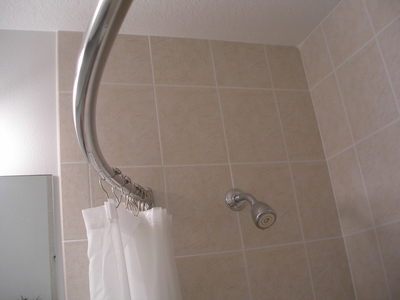 It curved outwards! Which had the effect of making showers feel less cramped—it basically opened up the space.
It's always the little details.