We left Casa New Jersey around 2:30 pm.
Four hour later we arrived at The Luna Sea Motel.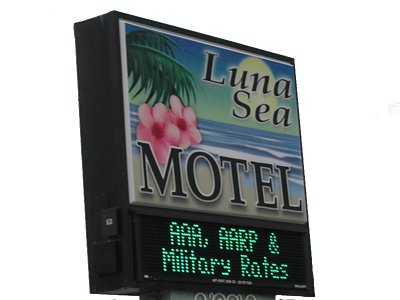 We endured constant traffic jams, inaccessible gas stations and fast food that wasn't fast (nor food, but I digress); thankfully we finally arrived at our destination for the night.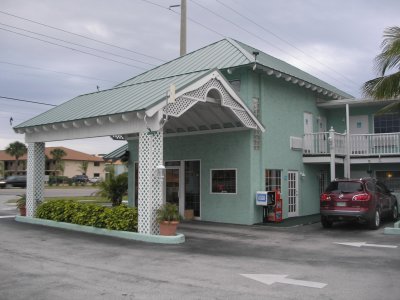 We had no problems checking in, but I did find it rather odd that we had to pay homage to the Great Luna Sea Motel God before we could get the keys to our room.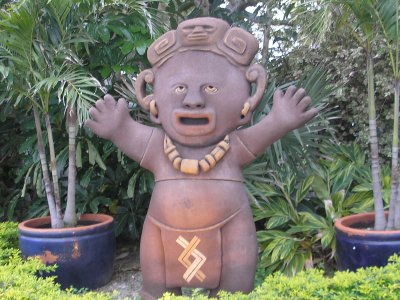 So now we're just relaxing in the room, chilling out as the A/C blasts snow at us until we get hungry enough to get dinner.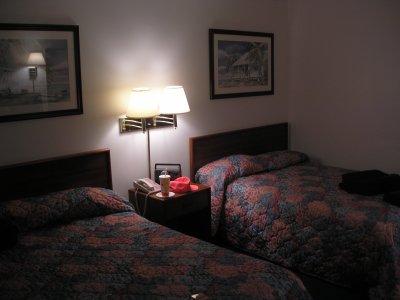 Tomorrow: The Kennedy Space Center.