Shazam! That must have hurt (link via Sean Tevis). No wonder Captain Marvel picks an out of the way spot to transform.
---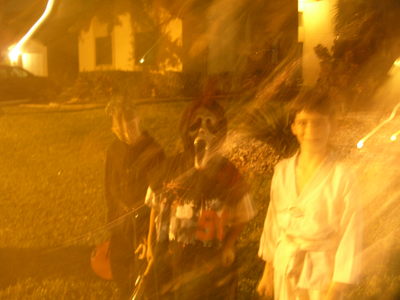 The Younger Pirate, A Friend Screaming, The Older Karate Master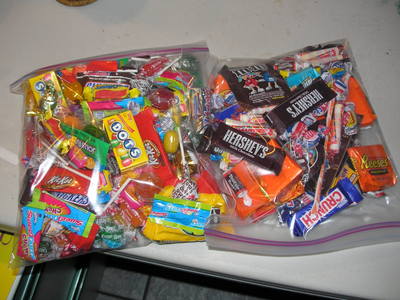 The score (which The Kids will be taking with them tomorrow when they fly to visit their father).
---
Spring came home. "Grab your camera," she said. "You have to see this!"
And with that, I grabbed the camera and we headed back out along back streets to a patch of land that had recently (as of that day apparently) been cleared (local harvesters, I guess, given the season).
And there, unearthed from the vegetation (um … yeah) was the ghastly sight of Christine awaiting her next victim.
Halloween is such the odd holiday.