Make you the world a bit better or more beautiful because you have lived in it.

Edward W. Bok
I was worried about the weather this morning, afraid it might rain and ruin the plans I had for our destination was an outdoor destination. But the weather cleared up enough not to rain and it made the day an enjoyably cool one.
And our destination?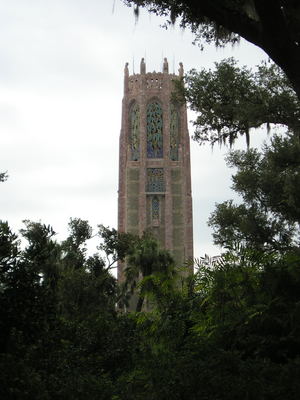 The Historic Bok Sanctuary which houses one of the largest musical instruments I've ever seen, the carillon (basically, a large tower with bells—this one has 60 bells of various sizes which are played via a specialized keyboard).
The grounds around the tower are a conservatory and are well maintained, lending themselves to the serene feeling one gets when walking around the site.
But I picked the destination simply because of the tower. As a kid I came across photographs of the place my maternal grandfather had taken, and I was always intrigued by the place and have been wanting to visit the place for years. When I decided to take a trip I knew just the place—Bok Tower.
What was disappointing was the music. I mean, we're talking 60 bells of various sizes, but whether it was the fact that it was 60 bells, or the player of the carillon still learning to play the instrument, the music just didn't do anything for me.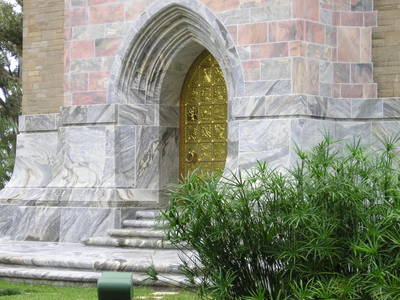 I would have liked to have stayed a bit longer and soaked in the environment a bit more, but The Kids … they got hungry.