I had wanted a picture of the U.S. $20 bill. I wanted to scan one (just for the picture of Andrew Jackson; why I wanted that will have to wait) but since neither Spring nor I had one, I decided to look for one on the Internet, so I figured the best place to start would be the U.S. Treasury.
Instead I come across the Defense Reutilization and Marketing Service Public Sales Listing and imagine my surprise when I see a page selling Nuclear Ordnance Equipment. Just like that. Nuclear Ordnance Equipment. Nestled between Weapons and Accessories and Fire Control Equipment.
Um …
So I check three items marked under Nuclear Ordnance Equipment and fortunately it didn't seem like anything was available. Of course, now my IP address is associated with checking for the existance of Nuclear Ordnance Equipment so I guess I can expect a visit by some serious men in business suits and dark glasses …
---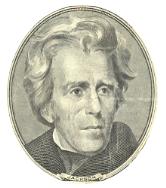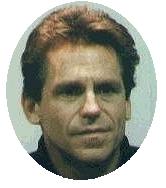 Here's why I wanted Andrew Jackson's picture from the U. S. $20 bill. When the bills were first introduced, besides thinking they don't look like real money, I felt that the image of Andrew Jackson looks like that of actor Jeff Conaway, known for playing Bobby Wheeler on Taxi and Zach Allan on Babylon 5.
When I bring this up, most people are like "Who?" and I'm going "Jeff Conaway … you know … the dude from Taxi," and all the time I'm getting blank stares from people, or the scrunched up face of concentration as they try to remember this semi-familiar name from a TV show from 20 years ago.
But now I have proof! Photographic proof no less!
And for the record, Jeff Conaway has a Kevin Bacon number of two.