Bunny and I are on our way to Brevard, North Carolina (like we do every year) and our primary goal this year is to view the solar eclipse. Unfortunately, the weather is looking a bit grim in Brevard as it's expected to be raining next Monday, but who knows? Perhaps it will clear up by then.
Our first stop to refuel was in Ormond Beach, Florida, where we saw this beautiful example of classic American kitch:
How did we ever survive not seeing this?
---
We have finally arrived!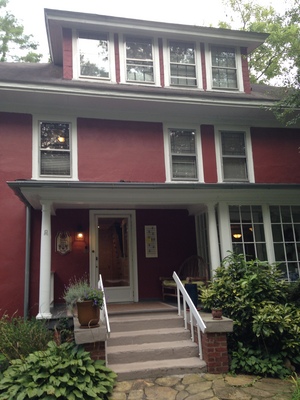 We made excellent time this trip, having taken a bit over eleven hours to drive the 750 miles. As usual, we're staying at The Red House Inn.
And as usual when we arrive on a not-Tuesday day of the week, we have dinner at The Square Root, an excellent restaurant tucked away in an alley in downtown Brevard (and who would have thought that Brevard was large enough to have an alley, much less one large enough to hide a restaurant?).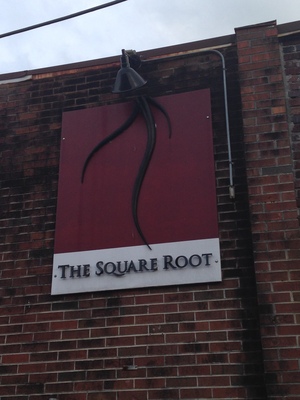 We just can't get enough of the Pecan Encrusted Brie ("Delicious Fried Brie Served With Granny Smith Apples and Crackers With a Frangelico Praline Sauce"). Mmmmmmmmmm … Pecan Encrusted Brie …
---
I can't quite place my finger on it, but I think the local white squirrel population is planning something.