Of all the lightsaber duels in the Star Wars movies, the one in "Star Wars: Episode IV—A New Hope is probably the most sedate. But that's okay, because in 1977 this is the first time we're seeing freaking lightsabers! So cool! And it blew my 8-year old mind at the time.
But this reimagining of that fight? (link via Kirk Israel)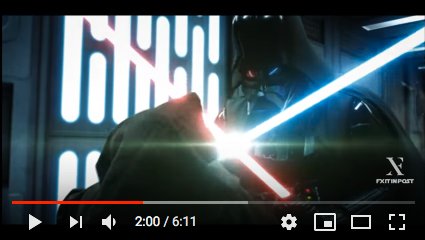 Had I seen that as an 8-year old, my head would have exploded!