Bunny and I left at O'dark 30 for our yearly trip to Brevard and we made excellent time. The plan, as was usual, was I drive until the sun comes up, letting Bunny get a bit more sleep, then we switch places where she drives and I sleep.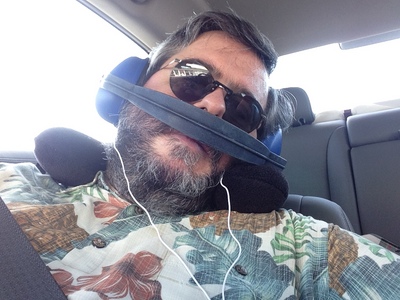 11½ hours later we arrived at The Red House Inn, our favorite place to stay. We were fortunate in there being a break in the rain to let us unload the car, and it was then when I had the horrible realization that my iPad (which I use as a laptop while on vacations) was 750 miles away, sitting were I left it at Chez Boca.
Sigh.
Obviously I have work arounds, but it's still annoying.
Anyway, we're just relaxing after a long drive and will shortly have dinner at The Square Root.