Right now it's all quiet outside, but I suspect that won't last the day.
So today, after you have read The Constitution, but before you hand over your beer and say, "Watch this!" please remember to be careful. I would hate for this to happen to you: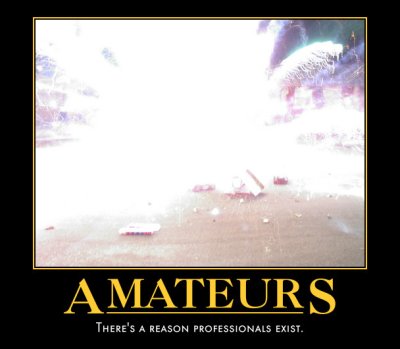 ---
"So the weather report states thunderstorms for the Fourth."
"Oh! At night?"
"Mostly the afternoon and ending around 8:00 pm."
"Darn!"
"Oh, expecting to get out of walking to the Boca Raton fireworks show?"
"No."
"No?"
"No. I was hoping our neighbor wouldn't blow us all up!"
---
It sounds like Desert Storm outside.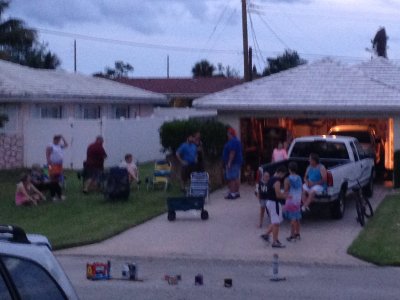 I guess the threat of thunderstorms wasn't enough to deter the neighbor.
Sigh.