So one of our neighbors has put up their yearly Hallowe'en display: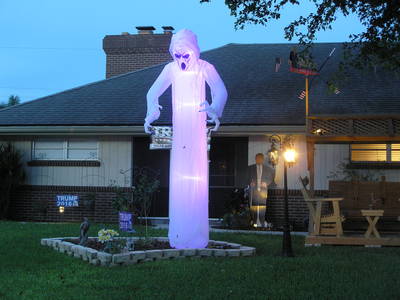 Never mind it's not even October yet.
Sigh.
But I think our neighbor has made an untintentional political message with this display, as the Trump signs have been out and about for a few months now, and it's lacking a life-sized cardbard cutout of Hillary to truly make this a commentary on the current Presidential Election.