Two months later and we're still waiting to install updates to "Project: Sippy-Cup" into production. We were finally given the "okay" this week, but have twice scrubbed the launch deployment because … "reasons."
Sigh.
So there's very little for us (the Call Processing team at the Ft. Lauderdale Office of The Corporation) to do this week. And because of that, I've started back to work on a small geometry problem that floated around the office some time last year—find "x":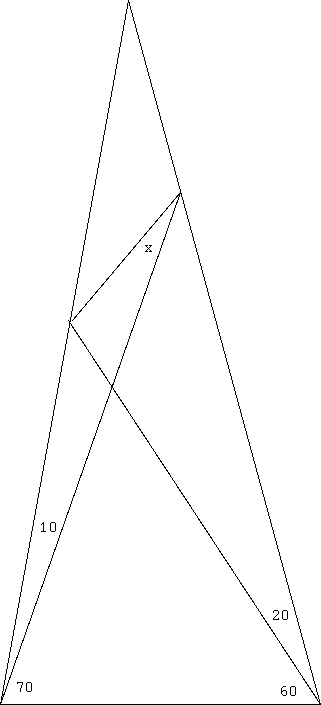 I can't be that hard, right? All you need to solve it is geometry. You know, the interior angles of a triangle sum to 180°, what constitutes congruent triangles, all that stuff you should have learned in the 10th grade but have probably forgotten by now.
Um … yeah.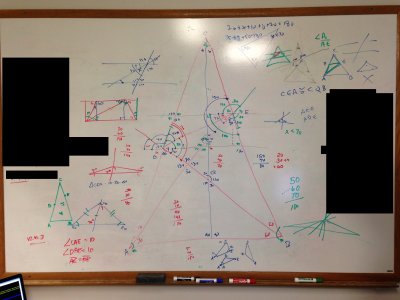 Fellow cow-orker T didn't solve it (and took a copy home for his son to work on). T2 solved it by using trigonometry. And it took a few hours of hashing it out between myself and R to get a purely geometric solution to it.