Bunny had this large china dinner set she wanted to sell, and given that we would be in the neighborhood (for medium values of "neighborhood") we drove to Replacements, Ltd. in the small town of McLeansville, some three and a half hours from Brevard. It's not a small operation: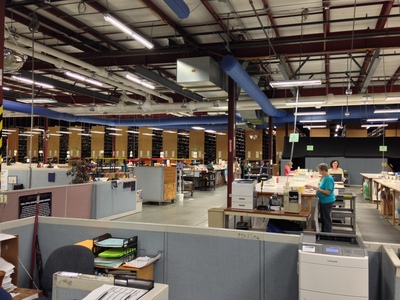 And not just limited to plates. They have crystal; they have figurines; they have … lots of stuff.
And for those of you who are not in the "neighborhood," they ship as well.
---
Bunny and I stopped in Winston-Salem for dinner on the way back to Brevard. Inside the restaurant—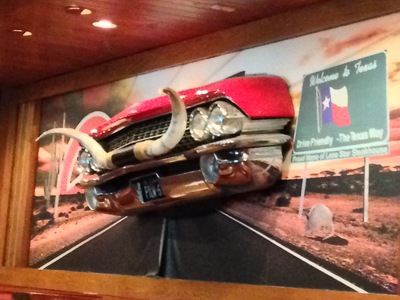 We didn't realize it was also a drive-thru restaurant. And upon leaving, we realized we should have driven through and not stopped at all (the staff was wonderful, unfortunately, the food wasn't so wonderful).