Today Bunny and I hiked out to Triple Falls. Okay, so it's not much of a hike, being perhaps half a mile from the parking lot.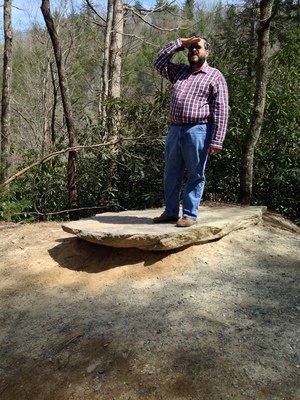 But it was a steep climb up the trail (marked "easy" on the maps—I'd hate to think of the grade on a "medium" trail) and that still left the Escheresque stairs to the actual falls.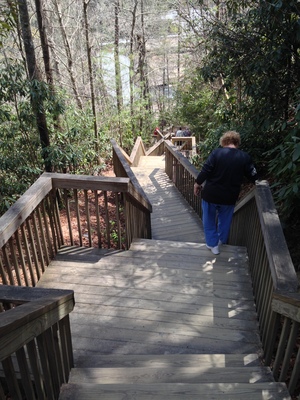 All one hundred and twelve stairs.
Yes, I counted each one.
But it was worth it.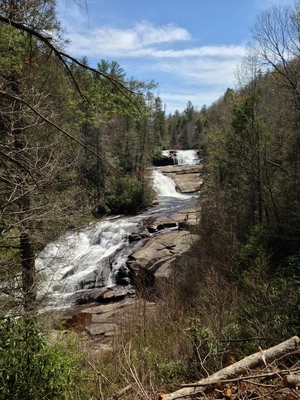 And yes, the hike back to the parking lot was just as grueling.