I forgot about this!
When Bunny and I went to Gretl's Bistro on Friday, we came across this horrifying scene: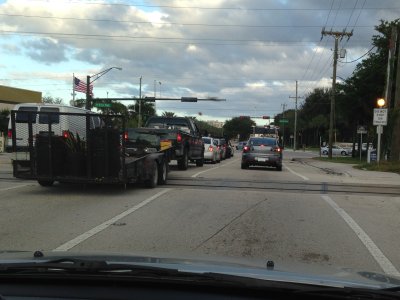 While I'd like to think of this as "evolution in action," the sad thing is that the collateral damage can be pretty devastating.
Okay, maybe the collateral damage might not be that bad in this instance, but man, this crap happens all the time down here. All the time!