About a week and a half ago, I used a vanilla bean when making some ice cream (yeah yeah, when the Bunny's away the carrots will play or something like that). I've seen on various television shows that you can dry the used vanilla bean and place it in sugar for a week or so to make vanilla sugar.
Hey, why not?
After I was done with the vanilla bean, I dried it off and shoved it into a contain of sugar in the spice cabinet. Only, I don't think I got it dry enough: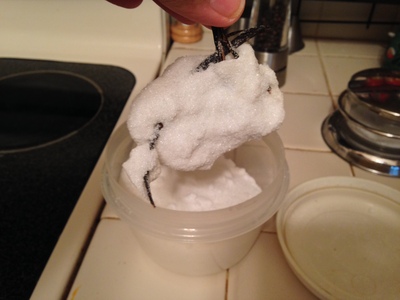 But the sugar smells wonderful.