Ah, the Georgia 300.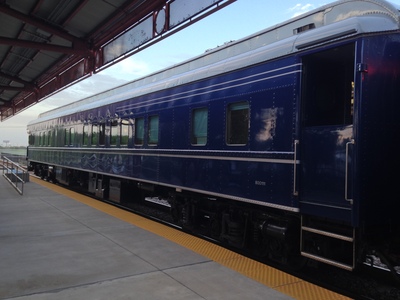 This is how you travel. From the Georgia 300 platform at the rear of the car: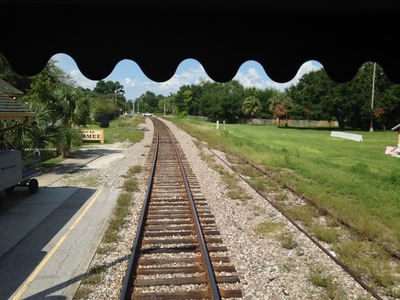 to the dining room near the front: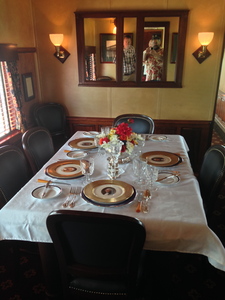 and everything in between the two:
A person could certainly get spoiled traveling this way. How can you not like the custom China plates?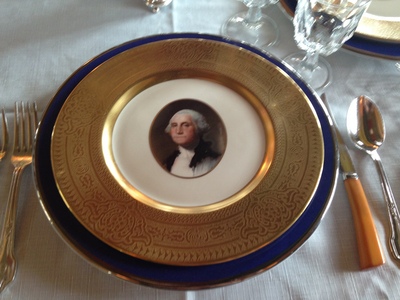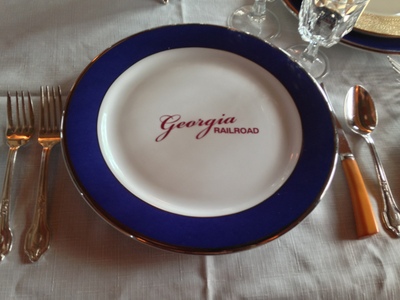 Or even the China cabinet?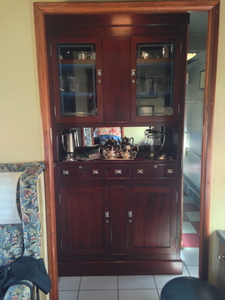 On the down side, it's not cheap.
And four hours is not nearly enough time to enjoy the ride. Four days is more like it (and yes, I'm totally jealous of Tom).