Bunny and I are staying at the Sunset Motel here in overcast and slightly damp Brevard (just an inch or two more of rain a year, and the area around Brevard could be classified as a rain forest). We're staying here for two reasons:
It has this cool 50s retro-style and it looked like it would be a fun place to try out (it's been here for as long as I remember—in fact, it's next door to the town homes I lived in when I was last living here thirty-odd years ago);
I procrastinated too long in registering at The Red House Inn and we couldn't stay there the full nine days we planned on staying here.
It's a nice place and even if it's relentlessly gay: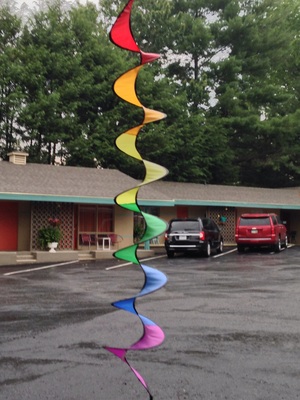 it doesn't bother either one of us. We're okay with this. It's fun!
I think we're staying in The Star Room, as it's decorated with pictures of 50s movie stars like Audrey Hepburn, Marylyn Monroe and Elvis "Hunka-hunka-hunka burnin' love!" Presley.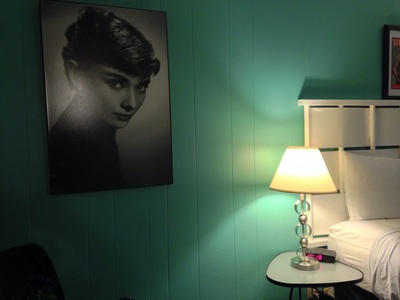 Yes, I think this will be a cool place to stay for a few days.