Today we received an email from the Marketing Department of the Corporation Overlord Corporation touting their latest press release to the public. They linked to the press release at the various GoogleMyFacePlusTwitterSpaceBook sites using some outrageous graphics. The one for Facebook was pretty scary looking, being based on this: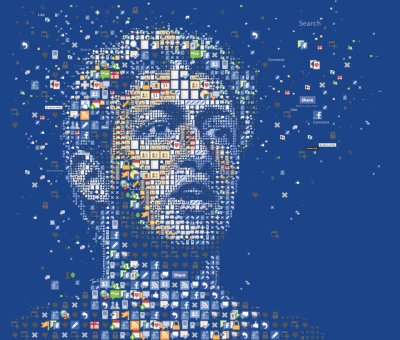 Image by Charis Tsevis
I'm not sure why the Marketing Departmemt of the Corporation Overlord Corporation felt the standard linking images for FaceTwitterGoogleMyPlusSpaceBook weren't good enough and needed to "kick it up a notch," but there you go.
But as a counter point to that (or maybe even a counter-counter point, or a point, or something), here's an interesting video (warning: it's an hour) on the digital tracking that MyFaceGoogleSpaceBookPlusTwitter can (and most likely, is doing), if you can stomache the whole "viva la revolución my democratic comrades" vibe the speaker gives off (and you can pretty much skip the last fifteen to twenty minutes where it gets really thick).