Two additional coats of tung oil, a few hinges and a latch, and I have a finished wooden box.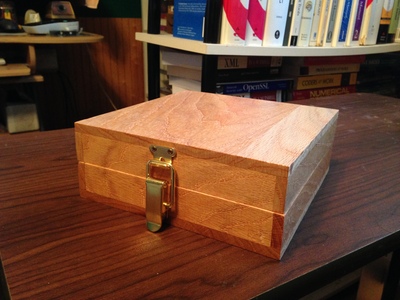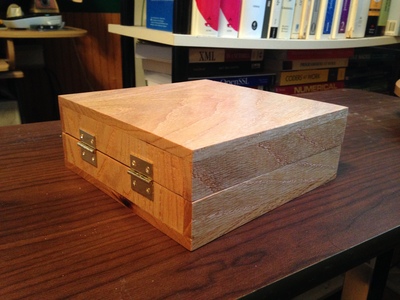 The whole purpose of the box was to have a place to both store and use my dice for the twice-monthly session of D&D.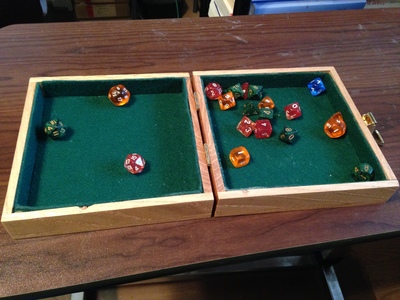 There was always the risk of a die rolling off the table and bouncing arond the floor, only to end up under the couch. Now though, I have a place to safely roll my dice.
On reflection, I think making an enclosed box and then cutting it open is the better way to go. The top and bottom of my box don't quite line up and I think it's due to making each half separately. Also, while I would like for the sides to be thinner, I doubt I could make it any thinner and still use the hinges and latch. As it was, even with the smallest screws I could find (3/8″), you can still just feel the screws just coming through the wood underneath the felt. I also think I would have preferred to use miter joints rather than butt joints. Perhaps next time.