Two years ago I published an email I received about the internal workings of a cellphone, and today, I received yet another email, from a fellow cow-orker about that previous email:
From

B

XXXX XXXXX

<

XXXXXXXXXXXXXXXXXX

>

To

<sean@conman.org>

Subject

Re: Cellphone guts for the curious …

Date

Mon, 19 Jan 2015 12:08:13 -0500

Sean,

In reference to: http://boston.conman.org/2013/01/22.2

I passed this link along to a friend who is as technically talented as XXXX, but who is also as politically astute as he is technically astute. Here is his response:

Last time I checked, they are separate because the FCC says they have to be separate.

There was huge debate between focus and the phone manufacturers. The phone manufacturers wanted a single processor for both the air processor and the phone/app gui. The FCC said no because of the possibility of changing the radio firmware.

Disclaimer: I am not offering this for contradiction; just FYI and for discussion (if you wish). Both he and XXXX are way beyond me in this area, so I offer no opinions or views of my own. In other words, I am all ears.
While the FCC has jurisdiction over radio transmission, I think the separation of general purpose CPU and baseband processor has more do to with recertification than a legal mandate to be separated.
But I don't work for a cellphone manufacturer, so I might be mistaken.
---
A few days ago I posted a video about smelting aluminum, and now: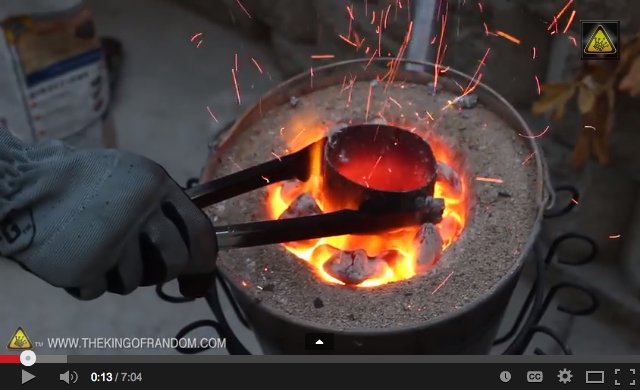 … how to make the foundry to smelt the aluminum.