Bunny and I were out eating at a restaurant when I noticed something a bit odd about my cutlery—the butter knife was magnetized!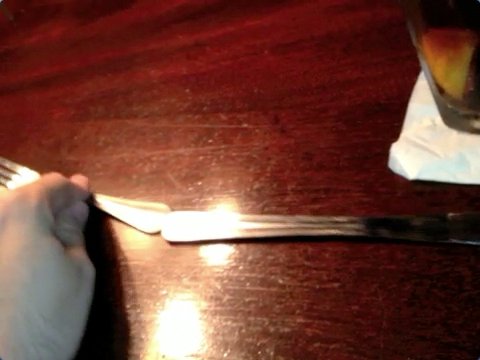 No other utensil on the table was thusly magnetized. Just the one butter knife. How odd.
Update on Tuesday, September 2nd, 2014
My friend Jason Vervlied sent me this:
I actually know why this happens.

When I was in my late teens/early 20's, late night dining at Denny's was a common occurrence, and we often noticed this there. We finally talked to a server about it and figured out why. It turns out, the trash bins they use for discarding waste food is lined with magnets to catch the silverware that is accidentally thrown away. Over time the knifes have such thick handles that they eventually become slightly magnetized themselves.
And know you know.