In addition to the Mova Globe, Bunny also thought I would enjoy this globe: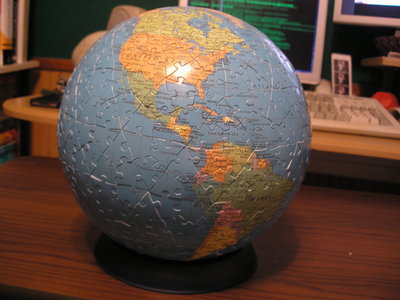 A three dimensional 540 piece jigsaw puzzle of the Earth—an actual nine inch globe. Of course, that's the finished piece. This is what I was faced with when I started: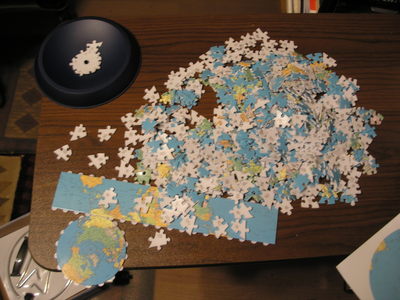 It certainly didn't hurt that each piece was numbered on the back.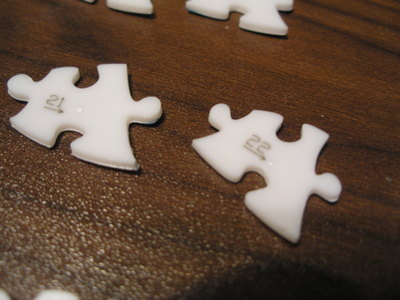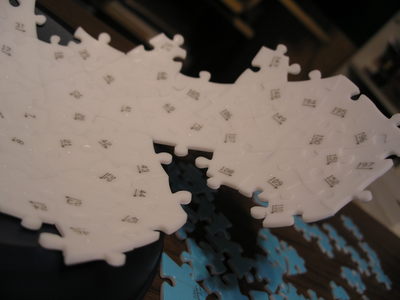 It was quite fun, and it felt a bit like making the Death Star, in an odd way.