I've heard of HyperCard, but having gotten into the Apple Mac scene just recently (like in the past two years) I've never seen it in action. I've heard great things about it and the types of stacks (which is what a HyperCard "program" is called) that have been created with it.
So I'm reading about why HyperCard had to die, which is more than just about HyperCard needing to die. It's also a tutorial about running HyperCard. I thought how hard could this be? So I start downloading …
Five hours later …
Oh. That hard.
I failed to get the Basilisk II binary for Mac OS X (as the site that hosts that appears to be down). Compiling it from source failed in the linking stage with an undefined reference to __gxx_personality_v0 and frankly, I'm just curious about HyperCard; I am not interested in debugging a build problem with a Macintosh emulator.
.
I then tried Executor, but given that I needed to run the GNU autotools prior to compiling and having that fail meant I discarded that solution; I am not interested in debugging an autotool problem with a Macintosh emulator.
It was at this time I found Mini vMac. There was an existing Mac OS-X executable (so nothing to build). Older Mac OS systems are freely available from Apple, leaving only the Macintosh ROMs to procure. I happen to have a Macintosh Classic, so I'll skip the details on extracting the ROM images from a machine I have no way of transferring any data from and that in no way involves using an Internet search engine to find a ROM image I could use. Nope. Did it the hard way. Tin cans. String. In the snow. Up hill. Both ways. That's my story, and I'm sticking to it.
So now I can start up the Mac emulator with the ROM image I totally copied from the Macintosh Classic I have (cough cough—sorry about that) and it's asking for a disk image to use.
Then came the issue of extracting the disk images from the Apple site. The modern Mac's default extracting program can't deal with the format. Existing free programs to do so under Linux don't work (I tried two different packages that are so old, they're shar files) and most Mac based programs want money. I did find one free program that can extract Mac-based archives and that worked beautifully.
It then took another hour or so to get System 7.0.1 installed (hint: you may find these blank disk images helpful to have someplace to install the software).
And finally, I can run HyperCard!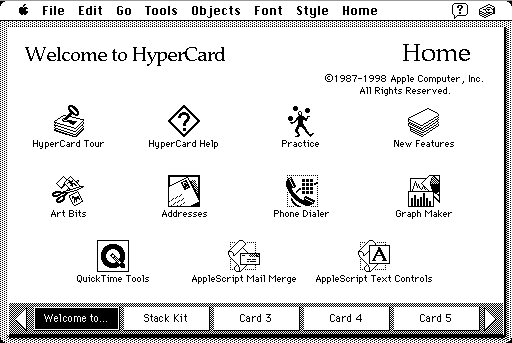 I then was able to finish the tutorial and ended up with a working calculator in less than five minutes time.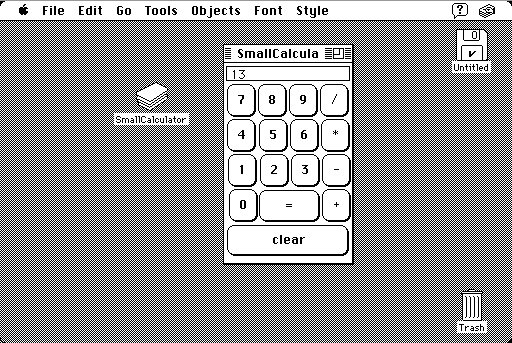 And just for comparison, here is a screen shot with the system calculator: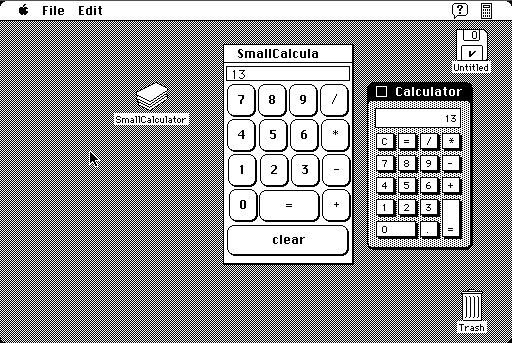 Now, HyperCard is more than just a precursor to Visual Basic, but at least now I can play around with it and see what all the hype was about.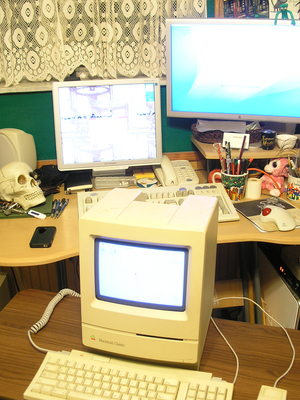 See! I told you I own a Macintosh Classic!