[The following entries are being written a month after the fact. I have no excuse, other than laziness and a severe case of procrastination; story of my life. So, without further ado … ]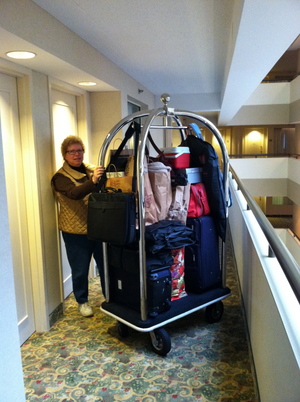 We loaded up the car, checked out of the hotel, stopped by Buddy's Pizza one last time (our third time), took two pies with us, and started the long drive home.
At least this time, it wasn't raining.
And we still manged to hit traffic going through Cincinnatti.
Sigh.
The last time I made the drive from Michigan to Florida, it was in 1983. My mom's cousin Rick was in the area and to save on air fare, it was decided that I would drive back with him and his two kids (eight and five).
So there we were, stuck in a Camero (yea Gods!) on a two-day journey through Hell. To this day, I still avoid Long John Silver's and the Waffle House—emotional scarring and all that.
At least this time, there were two of us, no kids, in a mid-sized car and no scraps of metal flying into the air and taking out the fender.