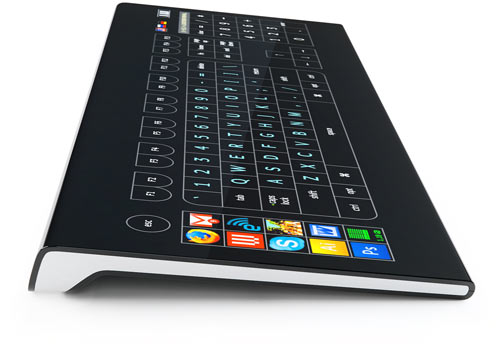 The Optimus Tactus Keyboard reminds me quite a bit of the keyboard that Dillinger used in the movie Tron: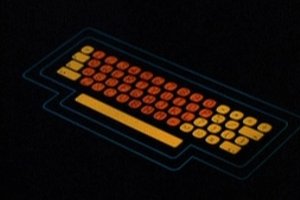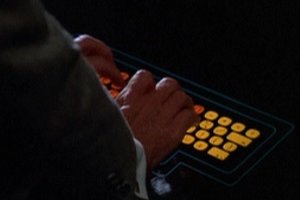 And despite it probably having a horrible feel, I still would love to have one.
Heck, I would love to have Dillinger's desk from the movie (here, have another look). The thing is, we now have the technology to do this for real.