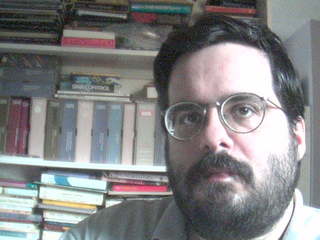 Smirk got this D-Link DCS-900W Wireless 2.4GHz Internet Camera to monitor the Data Center, although we already have a security webcam in the Data Center so this little beauty has been sitting around for quite some time.
So I brought it home last week to play around with it. It was pretty easy to set up—just plug it up and go. The image quality is okay as far as webcams go.
---
Oh, and one reason why I'm late with the updates here?
Yes, I'm horribly addicted.
But then again, so is Smirk (muahahahahahaha!)