Happy System Administrator Appreciation Day! (via Rob my old roommate)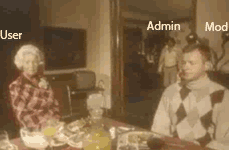 Make sure you show your appreciation. For me, a few liters of Coke or a good quality tea (heck, even dark semi-sweet chocolate) would be nice.
---
An incredible oratory piece by Eric Burns (at about 17 minutes or so, but worth the listen) about artistic endevours, or rather, the lack of artistic endevours (and the Match Game) that I suspect quite a few people I know can intimately relate to.
---
It was good for about a day. Now, the A/C is out again, and R's server that died on Wednesday is dead again.
Aaaaaaaaaaaaaaaah!