I just noticed something that at first seemed very odd, but as I think on it, it does make sense, but it's not intuitive at first (at least to me).
I did three traceroutes from Casa New Jersey. The first to my workstation (in one network block), the second to the office firewall/router (in a second network block) and the third to the company router (in yet a different network block). I would have expected all three to take a similar path through the Internet, but the practice was different than theory. In the diagram below, the top circle represents my computer at home, and the blue path goes to my workstation, the black path to the firewall and the red path to the company router: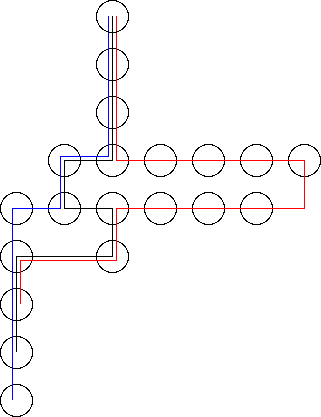 Why the (in one case, wildly) different routes?
Because each destination is in a different block of IP address, each of which is handled differently in different carriers due to different peering arrangements—the office block is owned by one of our providers, the firewall block is owned by Smirk (he managed to snag a Class-C network block a long time ago) and the company firewall block is owned by another of our providers.
But that still doesn't explain this though: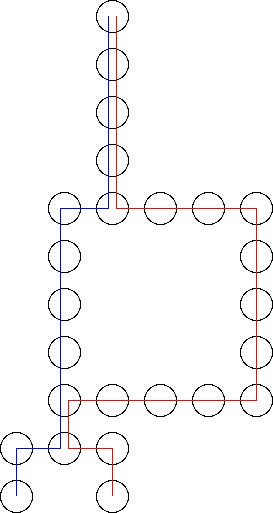 The blue one is again from my home computer to my workstation (and yes, there are two additional hops in this one—perhaps some routing changed between the time I made the two images) but the other one, the red one, is to another machine here at the office—the IP address of my workstation is XXX.YYY.224.11 and the other machine is XXX.YYY.227.9, so while technically they're in different Class-C networks (a "/24") they're routed to us as a "superblock" (a technical networking term) of /20. But as to why the wildly diverging paths, I don't know.