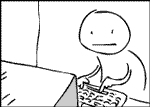 I XXXXXXX hate these XXXXXXX Cobalt RaQ4s.
Hate.
XXXXXXX hate.
How long now? A two weeks? Three?
They are XXXXXXX impossible to upgrade or install.
Let's see …
Trying to seek past end of device—maybe run.
Can't find init—kernel panic.
Spends three days running fsck—crash.
Symbolic links that aren't—nothing runs.
Need to run fsck manually—crash.
Hate.
Rage.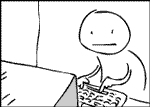 Love Your Job!