Bunny and I drove to Smiley's Flea Market in Fletcher, NC (just south of Asheville). Smiley's advertises that they're open on Fridays, Saturdays and Sundays, but it didn't appear that way to us: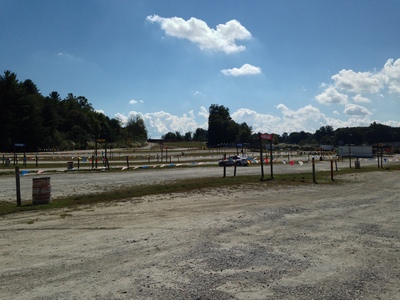 We did, however, come across this impressive matal rooster in a stall that might have been open?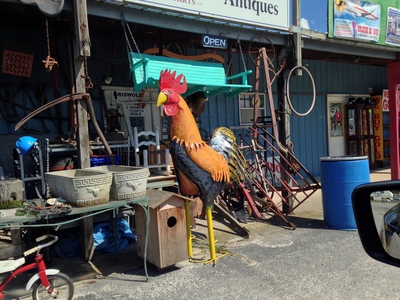 It was hard to say since the place appeared devoid of people.